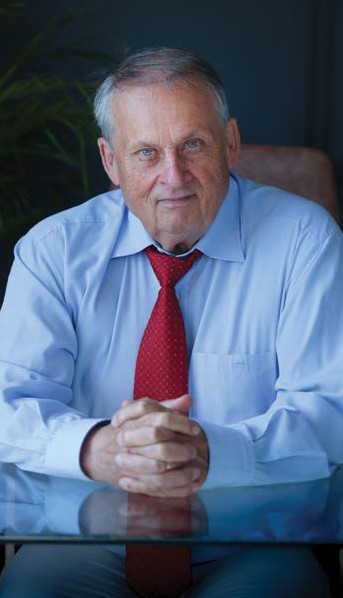 The firm base of our company is the expertise and decades of professional experience represented above all by the founder of our company. Gábor Szilágyi graduated as a Mechanical Engineer at the Budapest University of Technology's Faculty of Flow Technology, later on obtaining a special degree in water supply and sewerage. He spent 30 years at the Budapest Waterworks, first as the manager for the water acquisition in the northern part of the capital, then as the director of the Rocla pipe factory.
The main focus of the activities of the plants and companies under his supervision has always been the manufacturing of reinforced concrete products for the fields of water supply and sewerage, building structures from these elements and developing construction technologies. Several patented products and processes clearly prove that his undertakings are characterized by creativity and innovation.
His name is associated with several researches and patents: the AQUA-SEAL technology for building water reservoirs, the development of the elements for continuous jacking/microtunneling, the Polibet technology for reinforced concrete products against corrosion, the development of a gallery type water acquisition with a built filter layer, the exclusion of iron and manganese in shore-filtered water acquisition and the development of AGM-type water towers. He founded AGM Concrete Ltd. In 1997 and has been its CEO and professional manager since then.